Ian McCollum creator of Forgotten Weapons leveraged his community support on Utreon to take his passion for experimental firearms to a sustainable business.
Ian McCollum started a YouTube channel in 2011 called Forgotten Weapons to satisfy his obsession with historic firearms, and it turns out, there were a lot of people out there who wanted to hear and see what he had to say. He instantly started building a community of fans on his YouTube Channel who tuned in daily to get their historic firearms to fix from their favorite historic firearms creator.
Ian never could've imagined that his passion would turn into a thriving business his YouTube channel grew rapidly with over 2.4 Million subscribers and has received over 1 billion views. With a rapidly growing demand for more content, Ian launched Utreon to provide his community with special perks such as early access content that allowed him to turn his passion into a thriving career. Here's how he turned Forgotten Weapons into one of the most popular historic firearms channel on Utreon.
The journey begins
Back in 2011, Ian was an avid practical shooting competitor who studied the history of firearms development as well as their practical use and wanted to start a YouTube channel — one where he could share his passion for the preservation of firearms history. He dedicated all his time to researching and creating videos on topics that covered the history of antique, obscure, and historically important firearms. Recapping and showcasing obscure historical important firearms with heart, and accuracy. Ian followed his passion and set himself apart from the crowd, with thousands of other firearms video creators crowding the space, this was his best shot at standing out.
Focusing on his niche paid off quickly. His YouTube channel grew quickly through discovery, word of mouth, online discussion groups, Discord channel, and his website at forgottenweapons.com and soon his fans were clamoring for more content. In 2014, Ian set out to improve the quality of his videos, and YouTube advertising revenues did not cut it — his sight was set on launching an IndieGogo campaign to fund the purchase of a high-quality camera. His success was not without troubles, Ian encountered some difficulties with YouTube deleting his videos. It hit him that he needed another place to give people more of what they wanted, a safe haven for his videos, and to start earning enough money to make more ambitious projects. Utreon was the answer.
From 10 to 262
In January of 2022, ForgottenWeapons made the move to Utreon. A lot of other firearms creators were using Utreon as a video platform but were not leveraging its subscription and community features such as early access content, but Ian wanted to make his ForgottenWeapons channel on Utreon a big part of the lives of his fans, not just place they'd come to watch deleted YouTube videos or as a mere backup. He decided to use Utreon as a Patreon alternative to offer to build a lasting community. It was a gamble, especially given how many hours he poured into a regular week to make content on other platforms, but it was worth it. His channel's support rapidly gained momentum growing from 10 subscribers in the first week and by the end of two months, he had gained over 200 paid subscribers on Utreon.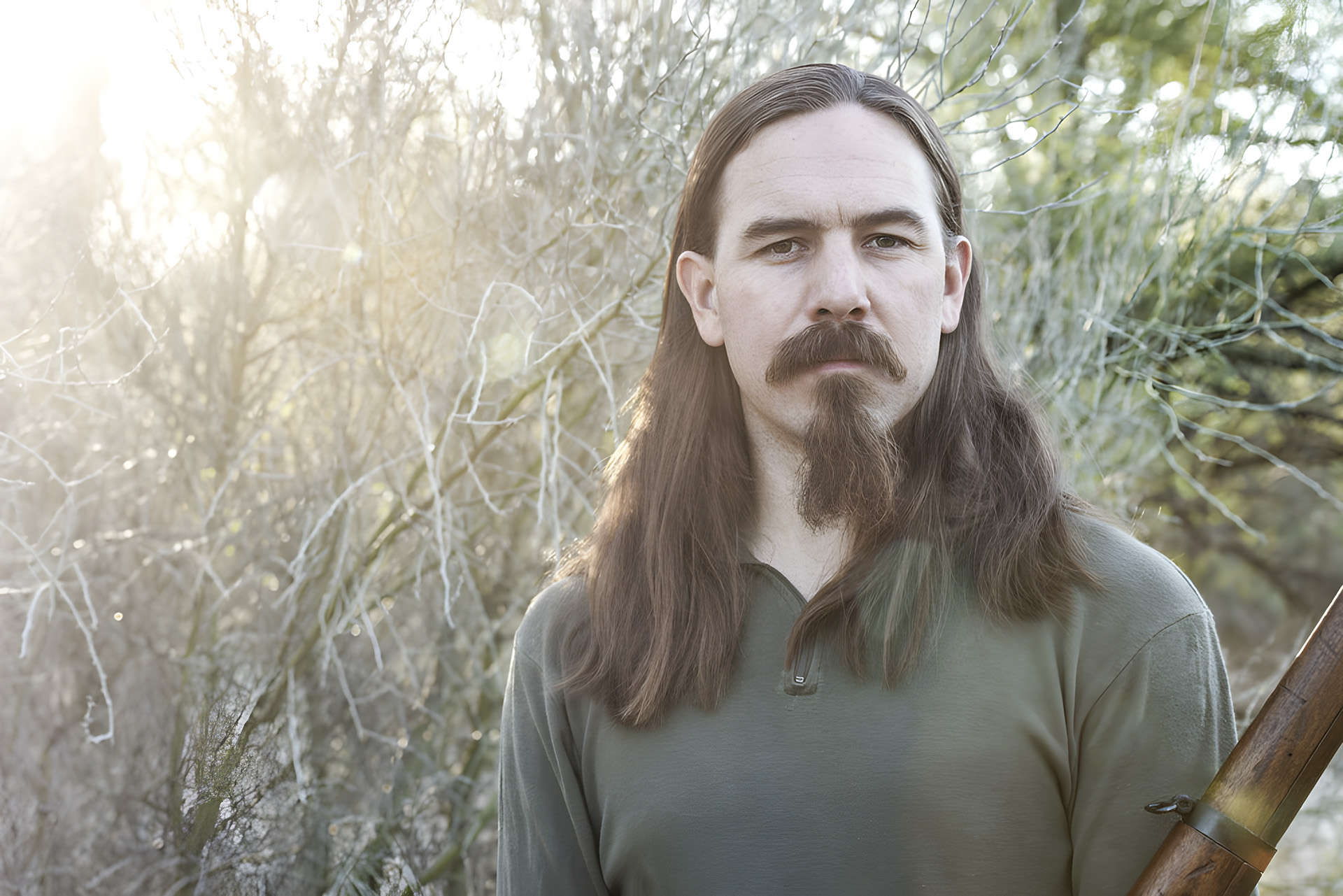 Becoming full-time video creator
Forgottenweapons has been consistently gaining subscribers for the past year. By offering his subscribers early access to content, podcasts, and blogs that they were craving. Constantly sharing great historical firearms content, teasing his early access content, and reminding fans to support him in his Utreon channel has helped him form a tight bond with his existing Utreon subscribers and attract new ones at a steady rate. Ian's grew rapidly after he made an announcement on his YouTube channel during State of the Channel: 2022 that helped attract more paying subscribers to his Utreon channel.
The majority of his subscribers join "Early Access" tier for $9.99 a month where they get weekly early-access videos, supporter-only videos, and weekly book reviews. ForgottenWeapons also offers three other tiers: $4.99 for access to support-only videos, and book reviews, $24.99 for all benefits in other tiers plus extra support for ForgottenWeapons, and $99.99 for all benefits and you tell Ian what gun you want to see in a video, but no promises but he will do his best to get a hold of it.
With support from his Utreon fans, and other crowdfunding revenues Ian has been able to grow ForgottenWeapons into a historical firearms video phenomenon:
Ian published his book Chassepot to FAMAS. A campaign was launched on Kickstarter and raised $800,256. His second book Thorneycroft to SA80: British Bullpup Firearms, 1901–2020, published in partnership with Jonathan Ferguson, raised $579,585 on Kickstarter. His latest book Pistols of the Warlords, raised $1,541,381.

Ian was able to focus his time on creating amazing historical military firearms videos.

He's hired a handful of full-time staff members to help with production.
Building an independent publishing network
Ian founded Headstamp Publishing which is part of his network and brand. In part, thanks to the support of Utreon subscribers Ian was able to build a thriving business.
Why membership?
With a fast-growing community of supporters behind forgottenweapons, a membership model offered Ian the best kind of perk: freedom.
Working for yourself: Ian knows what it's like to create to work for others and struggles to hold down a job on the side to support his creative passion. He had to get creative to buy his first high-quality camera and spent hundreds of hours building up his brand. Even though at times it was hard he gets to be his own boss at the end of the day and do something he loves.
Educating others: One of the best parts of Ian's job is that he gets paid to teach others about historical firearms. Ian gets to discuss some of the important firearms guns, answers questions, gives advice and helps expand other people's knowledge of the things he loves.
Doing it his way: Ian gets to be his own boss. There might be a more popular approach to historical firearms, but he'd rather do things his own way.
FAQ about Forgotten Weapons
Does Forgotten Weapons have its own subreddit?
Redditors will be happy to know that Forgotten Weapons also has a subreddit where fans can discuss videos, post pictures of historical guns, and ask gun-related questions. This online forum allows for a greater sense of community, giving fans the option to connect with one another and share firearm-related information and opinions.
Who is Ian McCollum?
Ian McCollum is the founder, editor, and presenter of Forgotten Weapons a historical firearms YouTube channel and website dedicated to the preservation of the history of firearms. Ian is the founder and editor of Headstamp Publishing as a subject matter expert on the history of firearms he publishes books on the subject that are being launched on KickStarter. He shares video content across multiple platforms, including Youtube, Utreon, and the Forgotten Weapons website.
Who is Gun Jesus?
Gun Jesus is a name given to Ian McCollum, the founder, and owner of Forgotten Weapons. He is so named because of his extensive knowledge of firearms, particularly antique and military weapons. McCollum started Forgotten Weapons in 2008 as a way to share his knowledge and love of firearms with the world. What started as a way to bring attention to often overlooked or forgotten weapons from history. He has since become one of the go-to sources for information on rare and unusual firearms.
What does Ian McCollum do for a living?
Ian McCollum lives in Arizona and is a professional firearms historian and the creator of Forgotten Weapons, one of the most popular firearm-related YouTube channels. Ian has a deep passion for seeking out rare, unusual, and experimental firearms, and his videos reflect that. Whether he's discussing the history of a particular weapon or demonstrating how it works, Ian's encyclopedic knowledge shines through.
What kind of content does the creator of Forgotten Weapons make?
Forgotten Weapons produces written and video content all about obscure guns and weapons. McCollum's website features written blogs discussing the history of firearms and their practical use, and he posts videos to other sites reviewing experimental and prototype weapons to teach fans about how they work.
What is the Forgotten Weapons website?
McCollum features self-written blogs about guns, weapons, ammo, and more on the Forgotten Weapons website at forgottenweapons.com. Visitors of the site can pick from an array of multiple topics to read about, some of which include
Special Collections

Handguns

Shotguns

Rifles

Machine Guns

And more
Visitors to the website can read about a weapon's history, design, practicality, and everything fellow gun fanatics would want to learn about. The Forgotten Weapons website also features a Shop that sells merch such as
Heat Replica Vest

Forgotten Weapons shirt

Ice Cube Bullet Set

Logo Sticker

And more
Where can I find Forgotten Weapons on YouTube?
Gun-fanatics can also find Forgotten Weapons on their YouTube channel which has accrued a whopping 2.4 million subscribers. Ian posts 5 videos a week on this platform reviewing antique weapons and gun-related books. The Forgotten Weapons channel has amassed 2,808 videos and over a billion views since its start in 2011.
Why should I support Forgotten Weapons Utreon vs Patreon?
Forgotten Weapons is able to make more money on Utreon vs Patreon, as Utreon only takes a flat fee of 5% from creators. Patreon, on the other hand, takes between 5-12% depending on the creator's chosen plan. This means Forgotten Weapons can keep up to 7% more of their earnings from Utreon compared to Patreon.