The creator economy is the business class of independent creators and influencers earning money online. Read our blog to learn how the creator economy works.
What is the state of the creator economy in 2022?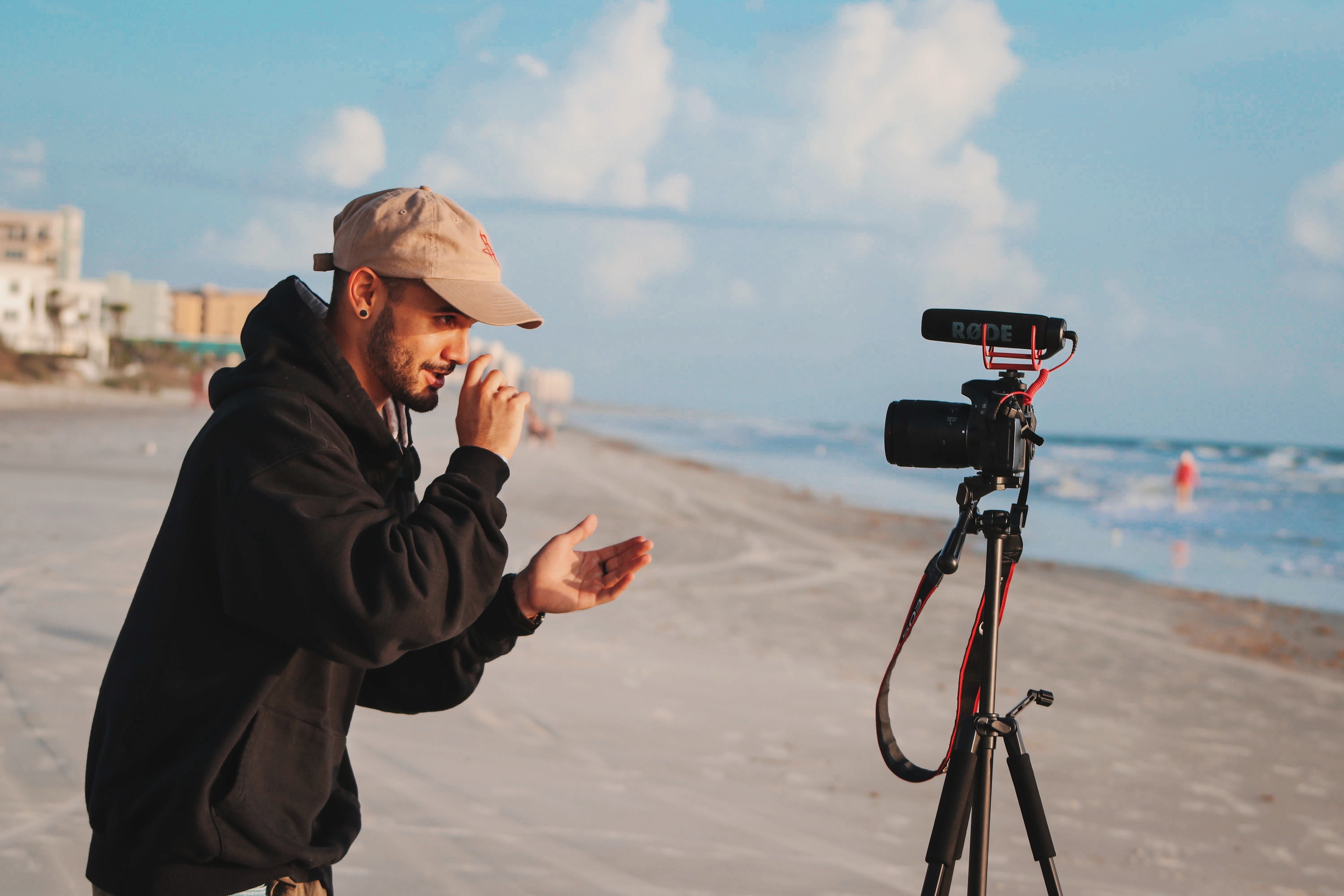 The creator economy refers to the industry of independent content creators who post their work online to generate an income. All kinds of creators make up this industry, including video creators, photographers, artists, writers, musicians, live streamers, musicians, and more. Content creators can be entirely self-employed and work according to their schedule, posting to an online following of fans and earning money in various ways.
Social media apps from Instagram and Vine served as the go-to platforms where influencers and creators built up their large followings. The severe lack of monetization tools left a gap in the market. Influencers were increasingly frustrated that high traffic content allowed big media platforms to thrive but in turn, they received very little in the form of a revenue split.
Fast forward to 2021, the pandemic drove a lot of users to stay home and online content consumption surged. Amid the pandemic-induced boom of online traffic new social apps, "creator-first" companies have emerged. The likes of Utreon offers creator services like influencer marketplaces, merchandise stores, subscription, and a tipping platform to help creators make more money. More importantly, they give influencers complete control over their customer's data.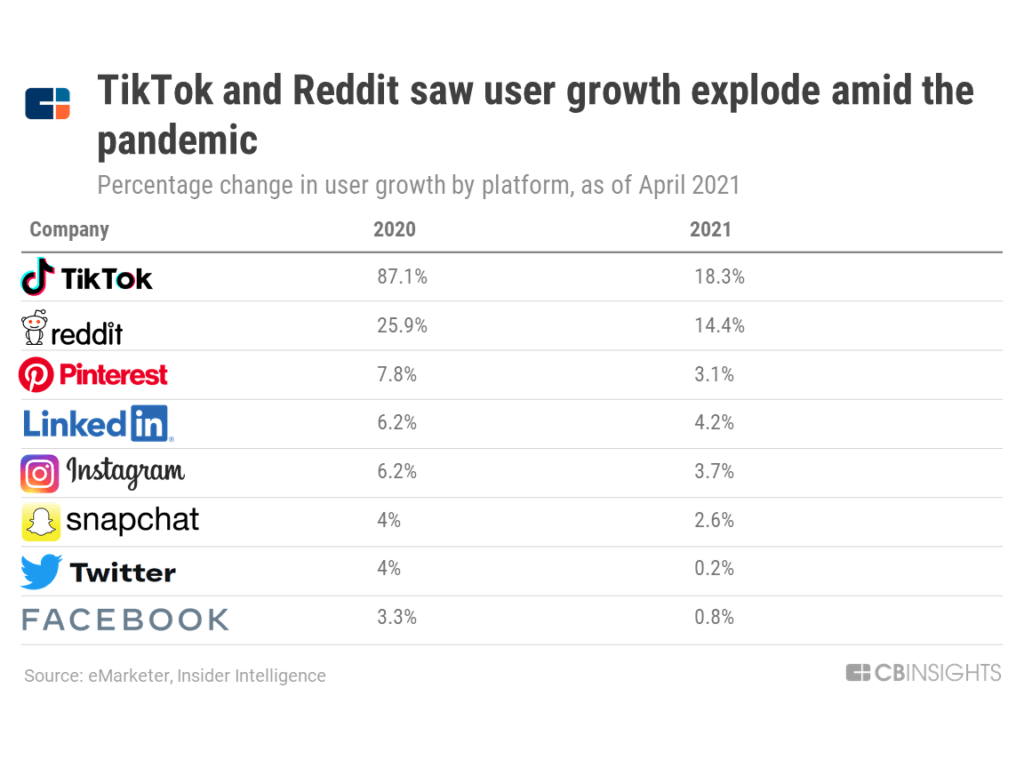 How big is the creator economy?
The creator economy is enormous, and it continues to grow as more workers become creators online. It's estimated that more than 50 million people consider themselves independent content creators. Moreover, the industry itself is worth more than 100 billion dollars, making it a significant player in the world and global market according to a study published by CBinsights.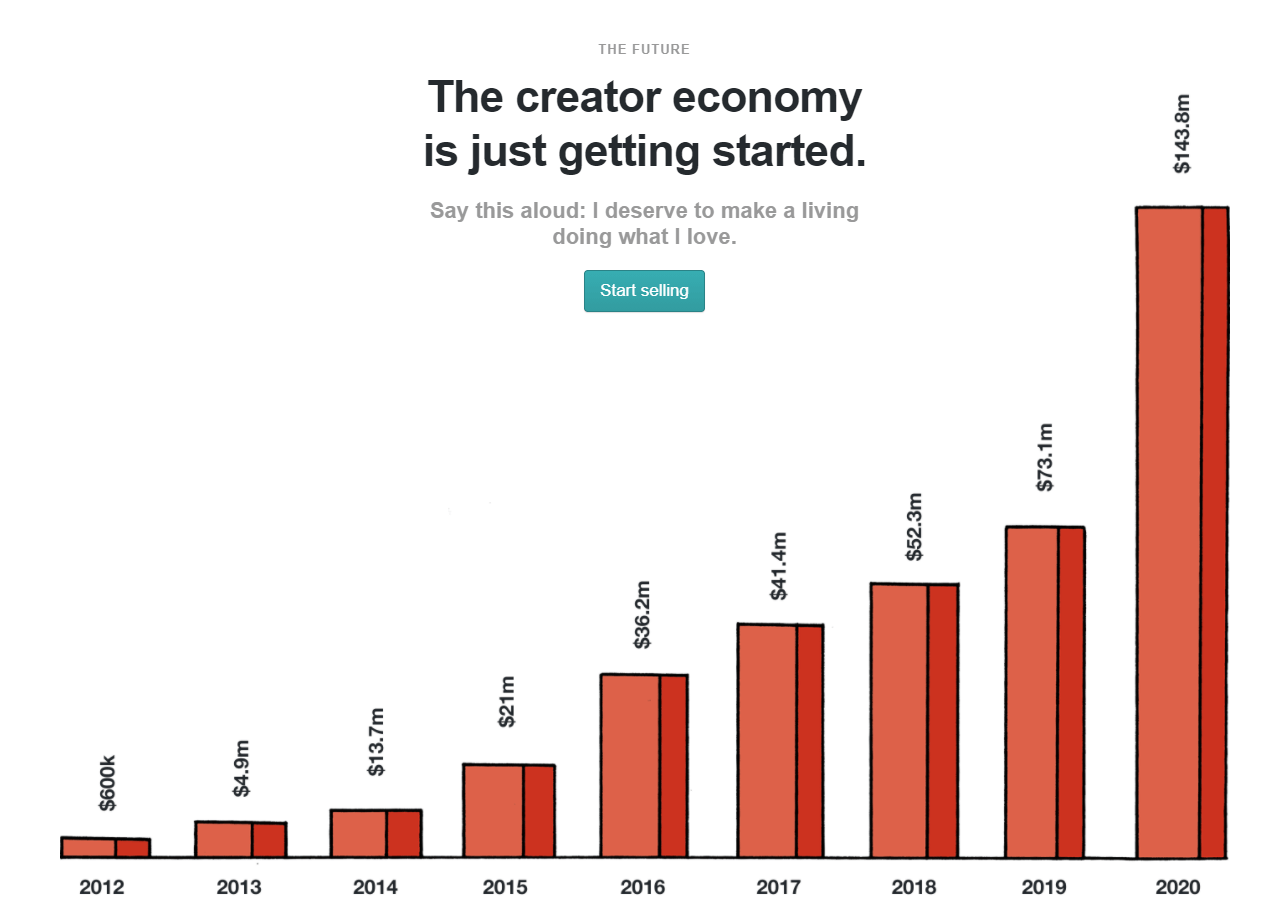 The evolution of the creator economy
Content creation didn't become a viable career opportunity overnight - the evolution of the creator economy can be traced throughout time to understand exactly how this industry came to be.
The early days
People would have looked at you strangely in the early days of the internet if you said your job title was 'content creator.' This term didn't even start being introduced until sites like YouTube and Facebook were conceived. And even then, many people still didn't realize the potential of these first-generation platforms to become job opportunities. Nonetheless, platforms like YouTube and Facebook started paving the way for future content creators to make living online.
The next generation
Next to grace, the market were social media sites like Instagram, Twitter, and Pinterest. Regular people could post their own thoughts, photos, and videos to these platforms and grow a following of friends and fans. Eventually, the term 'influencer' gained popularity as creators on Instagram started publishing sponsored posts from brands and selling their own content. The idea of online content creation as a career path started breaking its way into the industry and gaining popularity.
The current day
To this day, content creators still use sites like YouTube, Facebook, and Instagram to share their work and earn an income. However, the evolution of the creator economy has also introduced new platforms such as Patreon and OnlyFans. These subscription service platforms allow creators to connect with their most loyal followers for paid exclusive content. Content creation has become more popular than ever before in this day and age, and many members of Gen Z aspire to be creators and influencers themselves.
How is the creator economy re-shaping how people work?
The creator economy is dramatically changing the way people work, as they are becoming their own bosses, working remotely, and making a living doing what they love.
Independent content creators aren't sitting in cubicles following instructions from upper management. Instead, creators have more control over the kind of work they do. This allows them to work from the comfort of their own homes and create their own schedules for making and producing content. As a result, the creator economy leads to a happier workforce with more control over their passions and lives.
Main types of creator content
There are many different types of content that creators can post online to earn money, the primary examples being
Videos

Photos

Live streams

Writing

Music

Art
Each of these categories lends itself to a broader list of content types, as videos can be used by cosplayers and comedians, live streams by gamers and political commentators, photos by nature lovers and NSFW creators, etc...
Ultimately, the possibilities for content creation are endless on the internet, although not every platform allows all types of content. That's why creators and fans need to understand the popular content creator tools and what kinds of content each platform allows.
Popular content creator tools
Various online platforms serve as tools for creators to post their content and earn an income. Some popular examples include
YouTube

Patreon

Twitch

TikTok

OnlyFans

Fansly

Buy Me a Coffee

Ko-fi

Streamlabs

Gumroad

SubscribeStar

Substack
But as we've mentioned above, not all platforms in the creator economy are created equal. For example, sites like Utreon and Substack are very different, one being a video-sharing platform and the other a paid newsletter service. There are also significant differences between sites like Patreon and OnlyFans, as OnlyFans has laxer guidelines and welcomes NSFW content.
The point is that creators need to familiarize themselves with all the popular content creator tools at their disposal. This way, they can decide which platform is best for their content and how much money they can earn from each.
The link between creators and Utreon
One example of an up-and-coming platform for content creators is Utreon. Designed to combine the best features of popular sites like YouTube and Patreon, Utreon gives control back to creators, allowing them to keep more of their money and have freedom over what they post.
First off, Utreon takes a smaller percentage of earnings from creators compared to sites like YouTube or Patreon, as shown in the table below.
| Utreon | YouTube | Patreon |
| --- | --- | --- |
| 5% commission fee (no fees on the first three months of all new subscribers) | 45% commission fee | 5-12% commission fee (depending on the plan) |
For creators trying to make a living by posting content online, this particularly appealing feature sets Utreon apart from its competitors.
Utreon also avoids the heavy-handed censorship of YouTube with less restrictive community guidelines. This allows creators to have more control over their content without the threat of demonetization. The policies enforced by Utreon are reasonable and allow for a safe community where creators can speak freely, and users can genuinely engage with their posts.
There is an important link between creators and Utreon, as Utreon's goal is to become the next mainstream alternative to YouTube and Patreon. As more creators leave the mainstream options for platforms with more significant opportunities for growth, the creator economy will change, and creators/users will have more power.
How can content creators earn money?
There are all types of ways that content creators can earn money online, some of which include
The importance of membership as validation
Many content creation sites allow creators to offer memberships to their supporters. This lets their biggest fans become a part of the community and receive free or paid-for content by their favorite creators. Some sites require fans to pay for memberships, which helps creators get paid and supports the entire creator economy. Creators can also offer multiple tiers of membership to their fans, each with a different price and offering extra rewards as an incentive.
Memberships are also essential for validating a creator and their brand. For one, when a content creator has a large membership base, it validates the quality of their posts and encourages new users to join the community. A significant number of members is also appealing to companies and brands looking to sponsor content, as it shows lots of loyal followers who are available to view ads.
Ultimately, the goal of creators should be to gain as many members, followers, and subscribers as possible to validate their content and brand.
The role of Non-Fungible Tokens in the creator economy
Non-fungible tokens, or NFTs, are unique digital content linked to the blockchain. Creators-of-all-kinds can make their own NFTs as art, videos, photos, memes, video game items, and more.
NFTs put the power back in the hands of creators, allowing them to sell special content directly to their fans. This bypasses any brands, sponsorships, or advertisers and lets creators set their own price and work schedule. All income goes to NFT creators, and they can develop any content they like at whatever pace they prefer.
Social media's role in the creator economy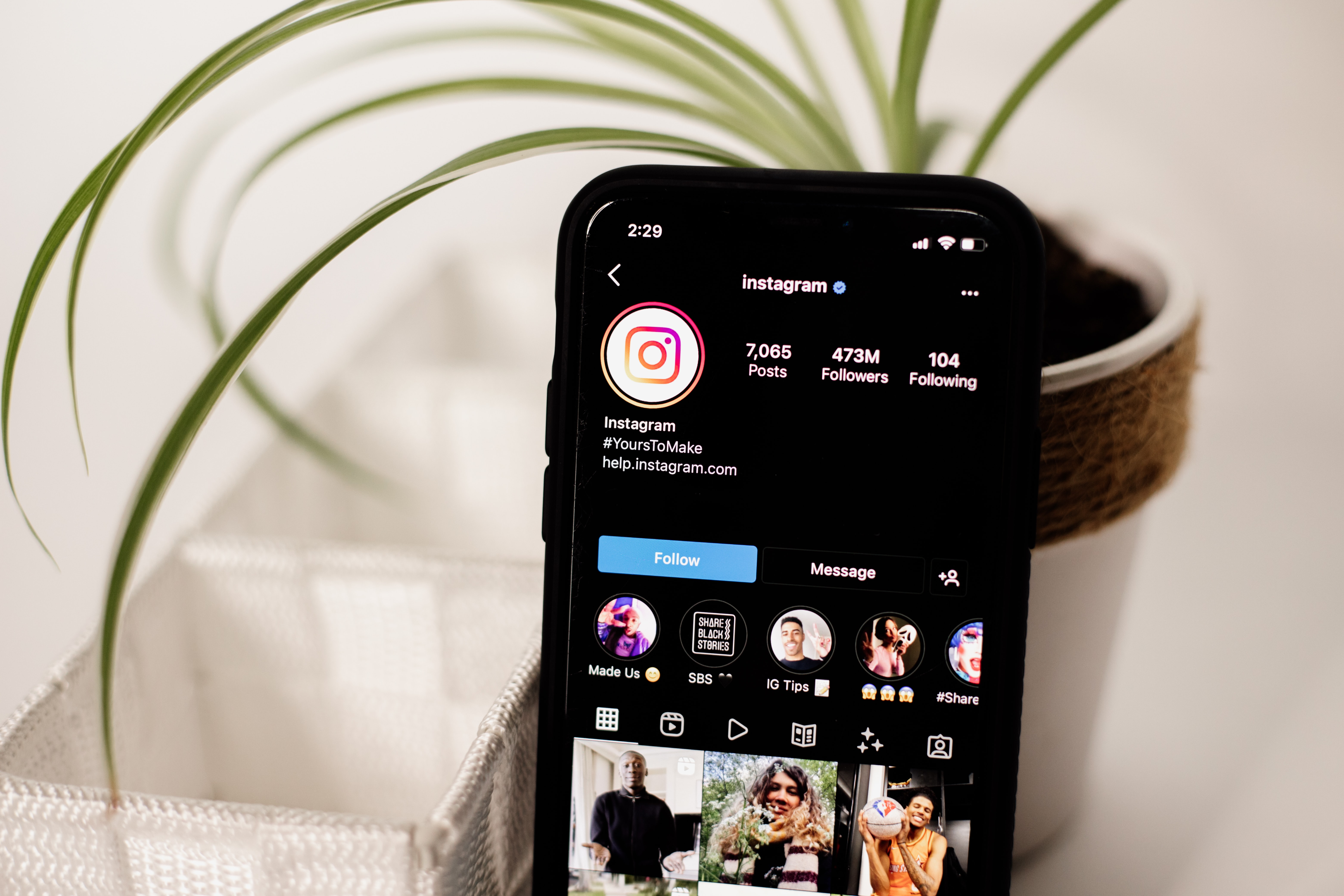 Social media platforms such as Facebook and Instagram enable creators to use their content creation tools to build communities and are effective launch pads. Whilst they provide a wide array of influencer marketing tools they do not allow the use of direct monetization tools such as recurring subscriptions. Creators on TikTok for example will rely on brand deals to earn income. Tiktok, Instagram, and Facebook all operate on a freemium model, providing users free access to services whilst making money on ad revenues: social media giants do no share ad revenue with creators.
Twitch and YouTube both rely on user-generated content to populate their platforms so to encourage the posting of new content they do offer some limited direct monetization tools such as recurring, single time payments, and ad revenues. However, the revenue split is often in favor of the platform for example a Youtube star will pay 50% of his/her revenue from ads.
These platforms provide the marketplace through which creators can work for money. Successful creators have also used Twitter and Instagram to establish their following and share their latest work. American average adults spend 38 minutes daily on Facebook. About three-quarters of the population is engaged with social networking. Internet users average 2 hours 22 minutes a week on Twitter during 2018. It is a considerable amount of time spent on social networking and it also allows the creator to advertise products in a targeted manner to the right people in a specific niche.
The absence of a middle class of creators
One glaring issue with the creator economy is that there is no creator middle class. The top creators are massively successful and earn enormous sums of money, while most creators can barely support themselves financially.
The challenge that all content-creation platforms face is evening out this gap and provide an opportunity for more creators to succeed. Platforms can do this by recommending different content to viewers and fans - not just the top searches or most popular creators.
Content creators themselves can also take charge of this issue by collaborating with other creators in their niche. When creators collaborate, each of their fan bases are exposed to new creators and new content, encouraging growth for both parties involved.
FAQ - Frequently asked questions
What is the creator economy?
The creator economy consists of self-employed individuals and side hustlers who post content online to grow a following and make money.
Can anyone become a content creator?
Yes! Anyone with an internet connection can start posting online to grow a following and earn money. However, the market is highly competitive, so new creators must regularly produce high-quality content to see results.
Who are the most significant creator economy companies?
Some of the biggest content creation companies include Patreon, Substack, YouTube, VSCO, and Cameo.
What is the value of the creator economy?
The creator economy has allowed artists, podcasters and content creators to leverage their creative works to make income.